It is SO good to be back! Just when I had my blog I had been dreaming of forever up and running, boom- the school year hit in FULL force. Why I thought I could handle teaching, full time grad school, and a blog is beyond me! Buuuuuut... bare with me until November 20th! That's the day you will see me down 2 bottles of wine in celebration smile from ear to ear! One more class after that!
Over the past few weeks, in my non-existent spare time I have been updating my fall wardrobe. I am not one of those gung-ho fall crazies, but I do appreciate fall clothing and activities.
Lately, I have been really into fresh fall boots. Below are some of my favorites!



Hunter 'Carnaby' Rainboot
Love the snakeskin detail!
Frye 'Carmen Harness' Tall Boot
I adore my Frye boots and I would love to add this pair to my wardrobe
Forever 21 Quilted Trim Boots
Love the quilted detail... and the price! These are great because if the trend dies out, they won't kill your wallet!
Be sure to link up below and check out all the other fabulous Loving Lately Post!
~~~~~~~~~~~~~~~~~~~~~~~~~~~~~~~~~~~~~~~~~~~~~~~~~~~~~~~~~~~~~~~~
It's Tuesday which means it's time for Loving Lately!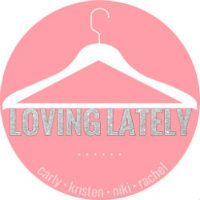 This is a weekly link up hosted by the fabulous
Carly
,
Kristen
,
Niki
&
Rachel
! Join us and link up what you're loving lately! Whether it's fashion, color, crafts, interiors, beauty products, yummy and delicious, or really anything else, we want to know!
Please be sure to read the rules before linking up!
Rules
1. Follow Your Hosts and Co-Hosts
3. Link Up!
Link up your post on what you're loving late
ly!
Please do not link up your entire blog or any posts that are not "Loving Lately"!
We are so happy to have you link up, and we do go through and read all of the posts, so if you do not give credit, we will have to remove your link. And we don't want to have to do that! So please share the love and include a link back!
3. Mingle
It's a linky party after all!
Visit some of the other posts in the linky and say hello!
4. Tweet!
Help us promote and grow this party!
Send a tweet and let everyone know you linked up!
5. Co-Host!
Shoot one of the hosts an email or complete the form
here
!
6. Grab a Button
Or link back to one of your hosts, and help us promote Loving Lately!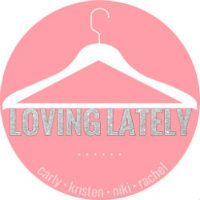 Let's get this party started!